Black Legacy Chapter One @ 07:48 pm
Current Mood:
contemplative
Current Music: What It Feels Like for A Girl-Madonna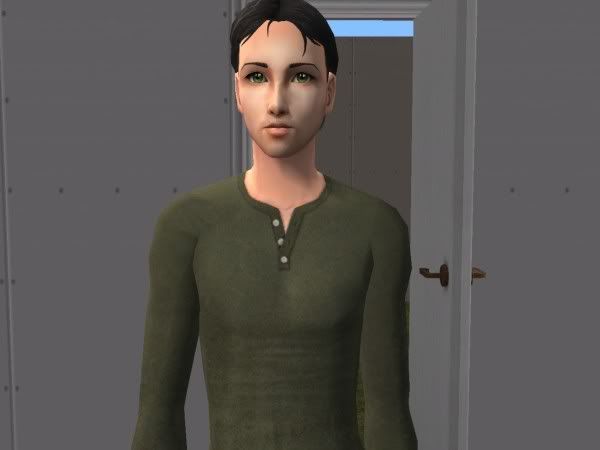 This is Thomas Black. He's a family guy who likes make-up wearing blonds who are slim and wants to put 3 kids through college one day. He lives in a small community that is only just developing named Arbordale.
He's going to make the Simstress die by having to play 3 children through Uni without cheats. Thanks, Thomas. Really.
He's a Pisces, with 5 Neat points, 3 Outgoing points, 7 Active points, 3 Playful points, and 7 Nice points.
This is Thomas'
shack
house.
If you look to the right side of the picture, you can just see Thomas taking a nice, hot shower.
Today was Thomas' first day of work as a Test Subject, and it really wore him out, the poor slug.
After his shower, however, he decided to head downtown.
He stops by a little restaurant/studio called The Paintbrush, owned by one Addy Taylor.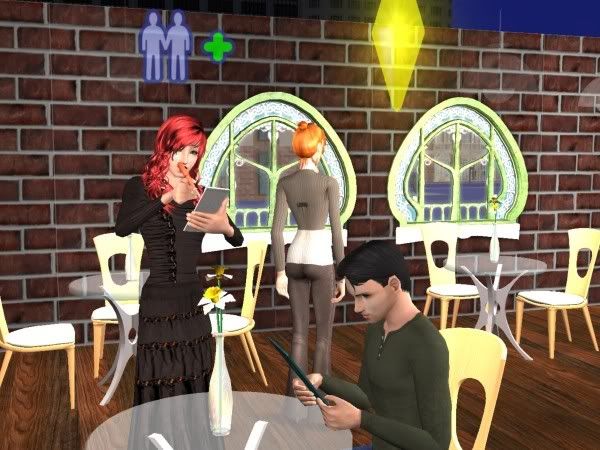 She even takes his order for him. Incidentally, the two become friends quickly.
While he's there, he meets Amberly Graff
Who, even though she's a little far along, still likes to burst into song when possible.
But Thomas did not meet any potential mates, which was the real purpose of the visit downtown.
So he calls the Matchmaker and tells her exactly what he wants in a woman.
And he gets lucky. Really lucky.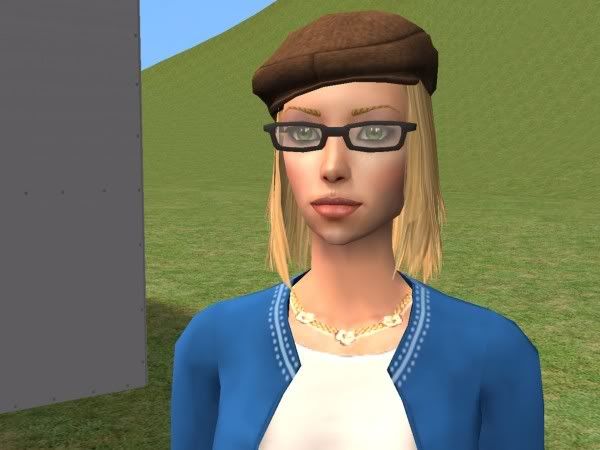 Meet Arcadia Cameron. She's definitely attractive
enough to continue the legacy
.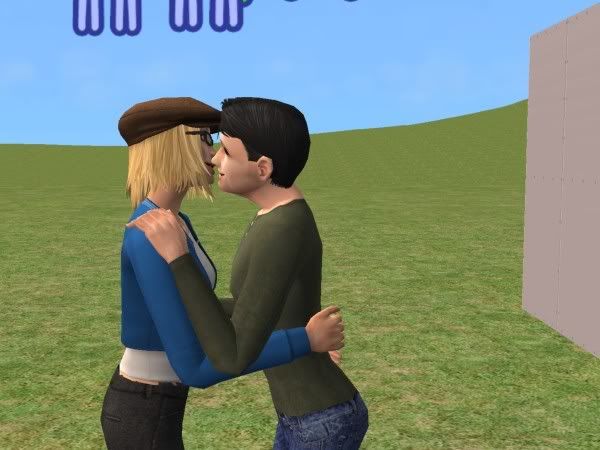 Thomas thinks so too, and the couple hit it off immediately.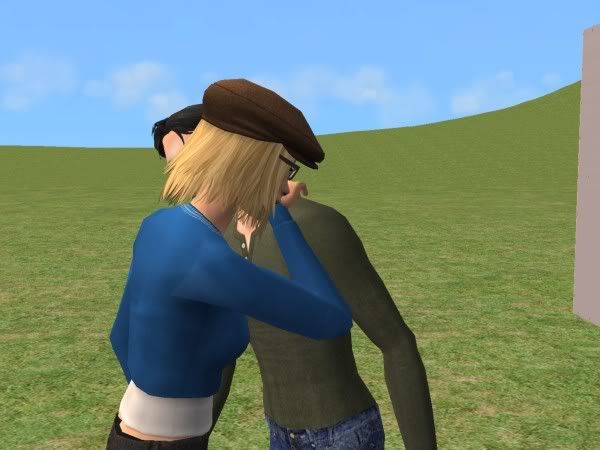 Arcadia is more than amused by Thomas' lame come-ons and this only helps to cement their relationship.
Meanwhile, Thomas is also succeeding in the career department. He soon has enough to buy himself something he's always wanted.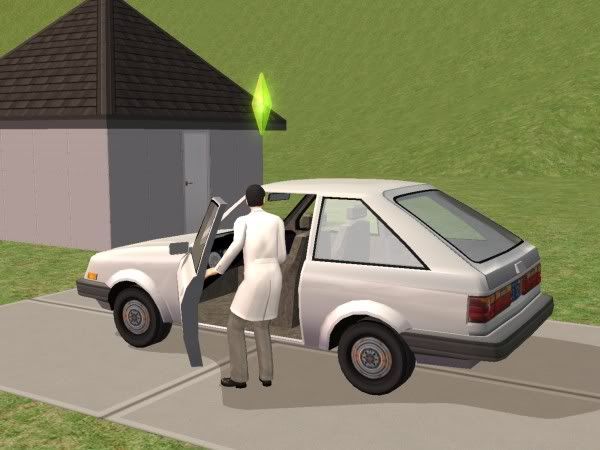 A car. It may not be a very good car, but Thomas loves it.
To celebrate, he calls up Arcadia.
The two go out to dinner.
Thomas quickly succeeds in wrapping her around his finger.
Whilst dipping her for a kiss in the middle of a slow dance, Thomas broaches a subject he's been thinking about a lot lately.
"You know, we both had those little pink hearts float over our heads. What do you say you move in with me and we make them red?'
Acardia happily agrees, adding $19,000 to the family cash box and allowing Thomas to make his house into something better.
Soon after the house gets a makeover, Arcadia follows suit.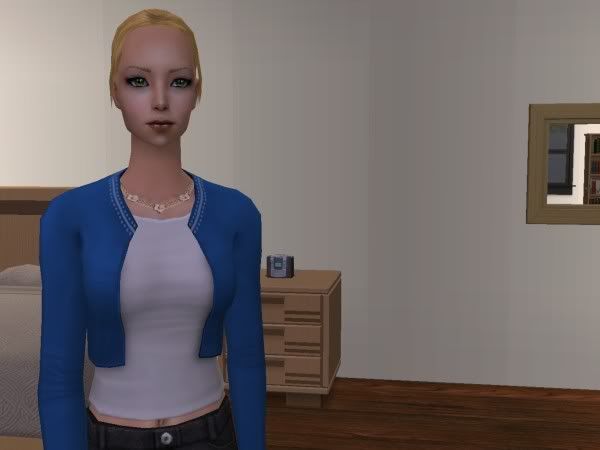 Nice. Very Nice.
We find out that Arcadia is also a family sim, with a desire to be Captain Hero. She loves strong men with black hair. Arcadia is also a water sign, a Cancer, with 6 Neat points, 3 Outgoing, 6 Active, 4 Playful and 6 Nice.
Within no time the two are married. There's even evidence of a surprise on its way.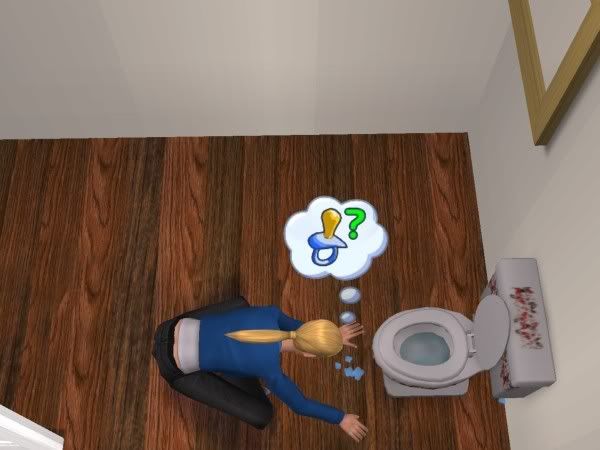 Soon, this evidence is confirmed, and the happy couple blissfully awaits their new arrival.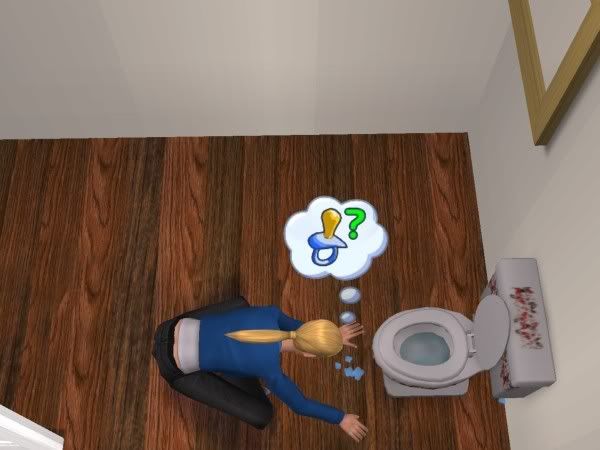 Awwwww, look at the little bump!!
And then, late one night while Thomas is
snoring
in bed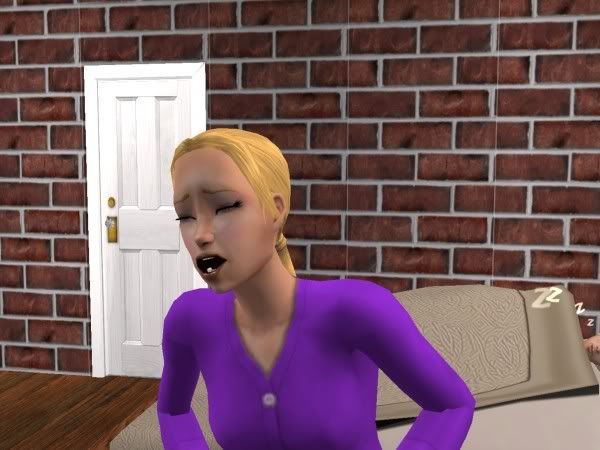 Arcadia goes into labor.