Black Legacy Chapter Two @ 12:49 am
Current Mood:
contemplative
Current Music: Good-Better Than Ezra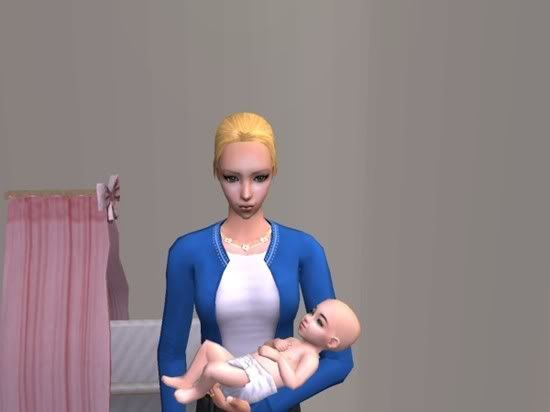 Adrien is the first child of the Black legacy.
His daddy is very proud of him.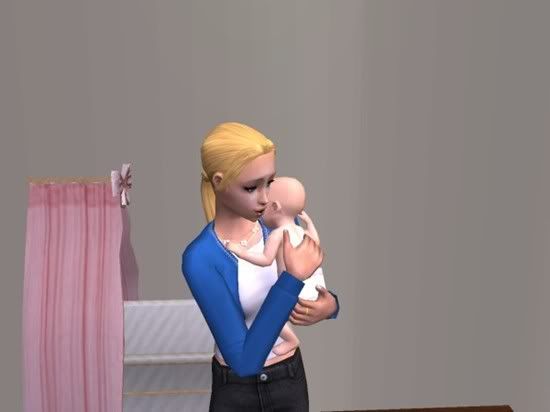 And so is his mommy.
The infant years pass fast for Adrien.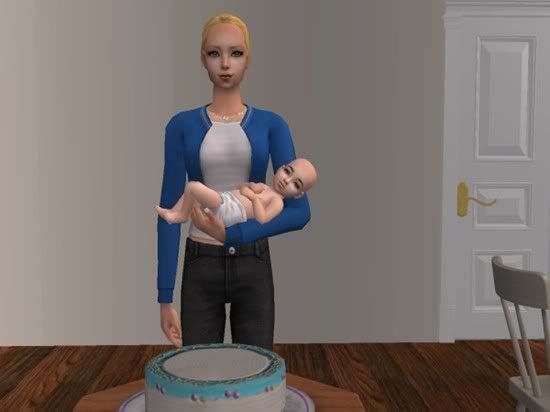 Soon, his mommy is holding him over a cake for his transition into Toddler years.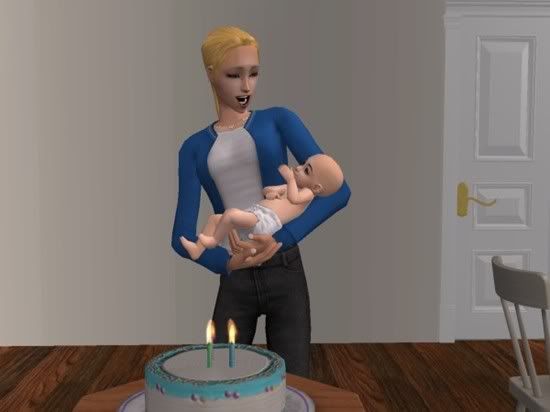 He whines a little when mommy starts singing
horribly
.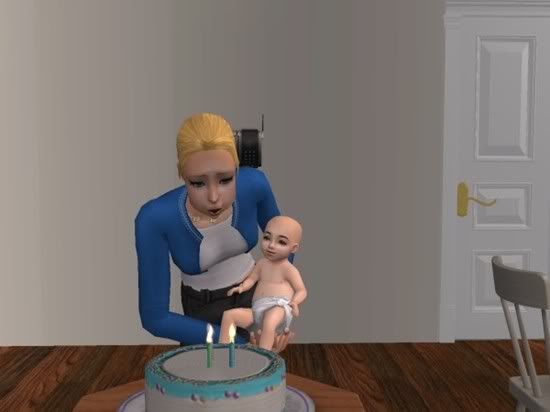 As they lean over to blow out the candles, Adrien feels fear. He's awfully close to the candles.
However, any thoughts of being burned immediately disintegrate as he turns into an adorable toddler.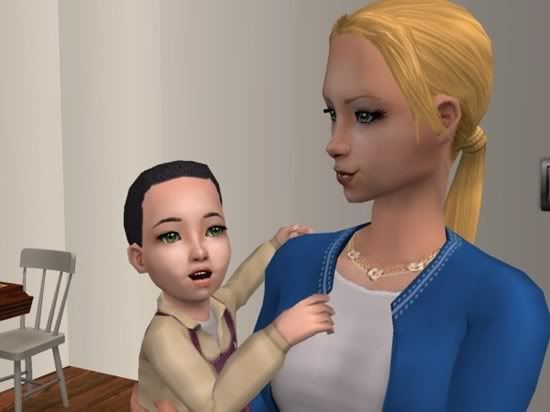 Adrien Black
Pisces
5 Neat
2 Outgoing
7 Active
4 Playful
7 Nice
Thomas and Arcadia hire a nanny to watch Adrien while they're at work, but she turns out to be useless.
What kind of nanny showers while the baby is in a high chair?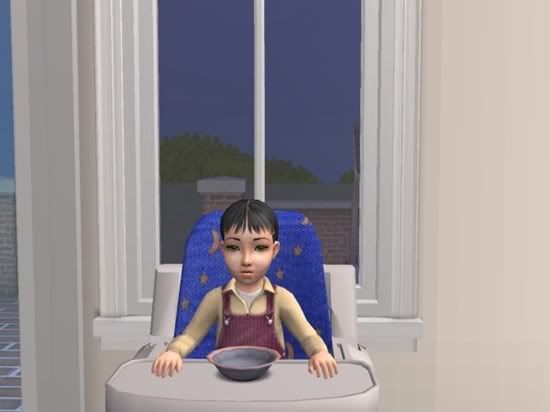 Adrien doesn't think he wants to live in that kind of world.
Thomas teaches his son to walk after making sure that the house is well stocked with Aspirin.
Arcadia pitches in and teaches Adrien to talk.
Soon, the family moves into a new house with more room, and Arcadia gets another makeover.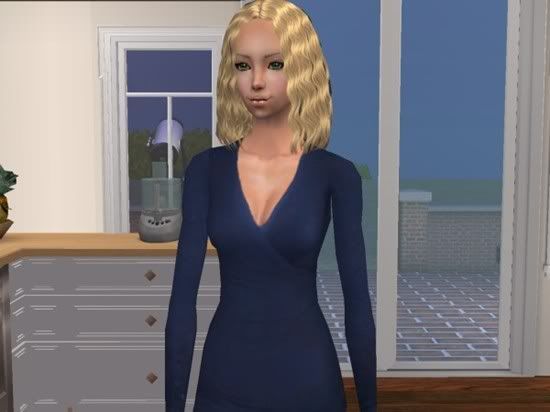 Pretty Arcadia.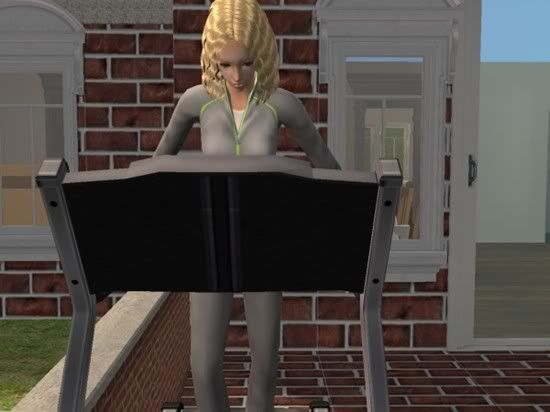 She works hard for that next promotion.
The reason for the move, however, can't be covered up.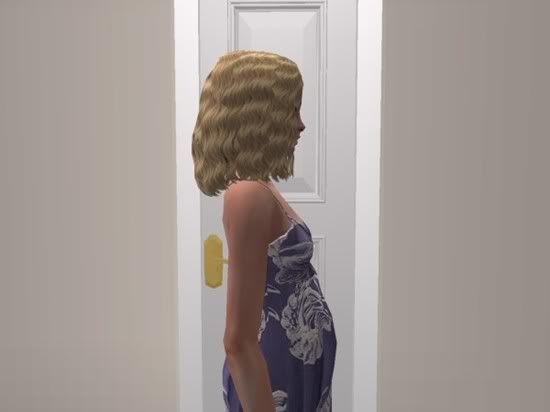 Arcadia is pregnant! Again!
Adrien passes into childhood quickly to make room for the baby that's on the way.
His transition is hideous. Luckily, they bought him clothes to wear that are not gross.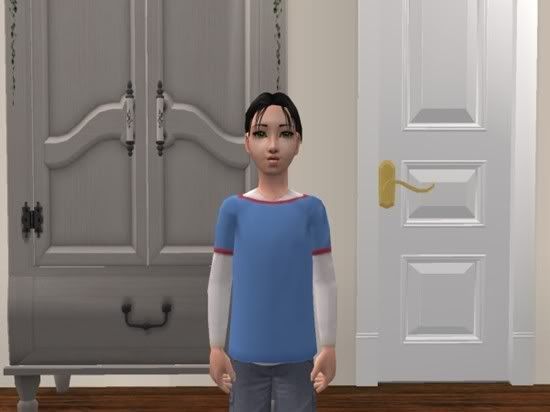 After a haircut and some new clothes he doesn't look half bad.
He even meets a girl!
Meet Miss Emily Stairs. Isn't she adorable?
However, Adrien's feeble attempt to heir shall fail, as only women can carry on the family name now that it's actually started being a legacy. Oh well Adrien. You're still cute.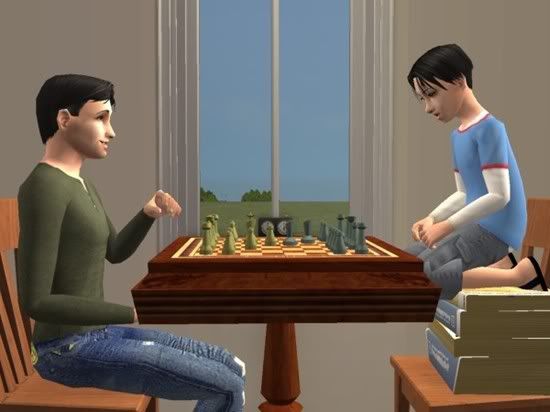 Thomas and Adrien spend a lot of time playing chess together and talking about how
horrible and sexist the Simstress is
pregnant Arcadia is.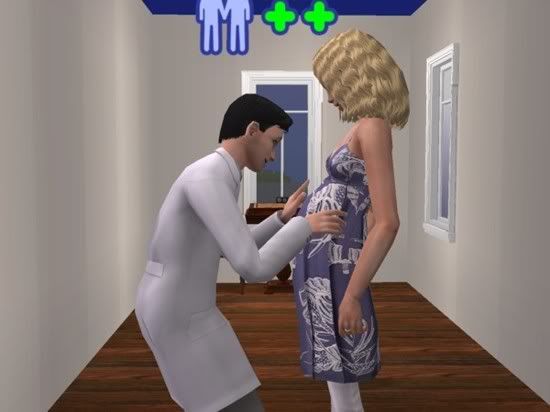 There's no doubt that the birth will be soon.